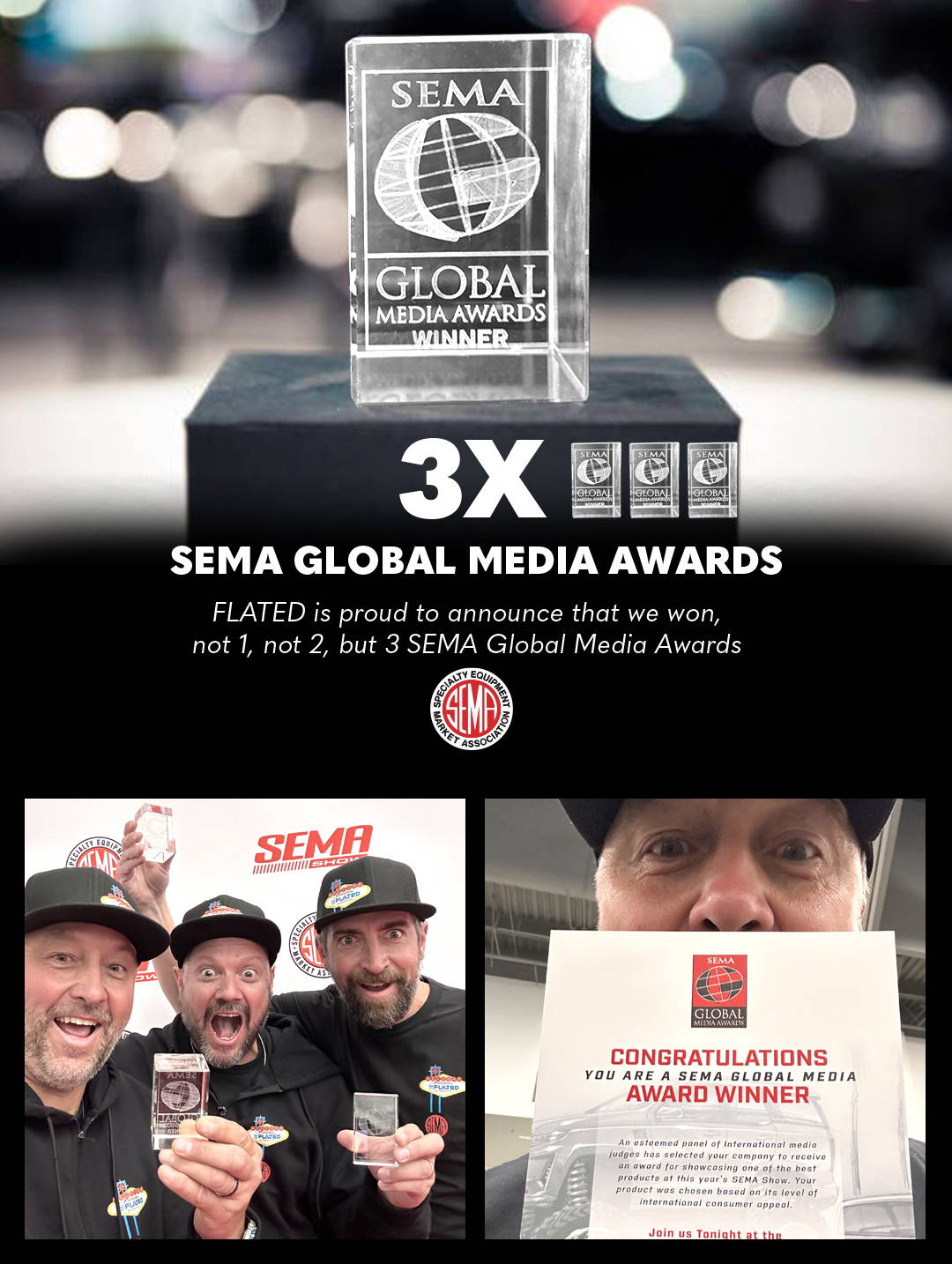 FLATED founders from left to right: Ken Hoeve, Dan Watts, & Ryan Guay (We missed you Monique Keefer).
LAS VEGAS – November 2023 – FLATED, a pioneer in the automotive industry, took home three awards at the SEMA 2023 trade show and stirred up a lot of buzz for their entirely inflatable booth. The company received 3 innovation GMA awards from a panel of international judges.
The FLATED team expanded their offerings to trade show equipment building their booth from the ground up with drop-stitch material. Starting from the floor, that not only showed how sturdy and rigid their materials are, also provided relief from standing on a hard surface for hours.
A FLATED furniture preview can be shown off on the right with a set of 4 chairs and a table. This set, the backdrop and structure of the booth was constructed so the entire booth can be assembled in under 2 hours - giving time back to network and explore the tradeshow. If you are interested in these please reach out to info@getflated.com for pre-order information.
In other news the team announced their all new cab-height Air-Topper and launced their partnership with GMC in the same product reveal, seen here on a Mid-Size 5ft bed.
The new white cobranded Chevy Air-Topper CAP will be on sale soon for a limited run.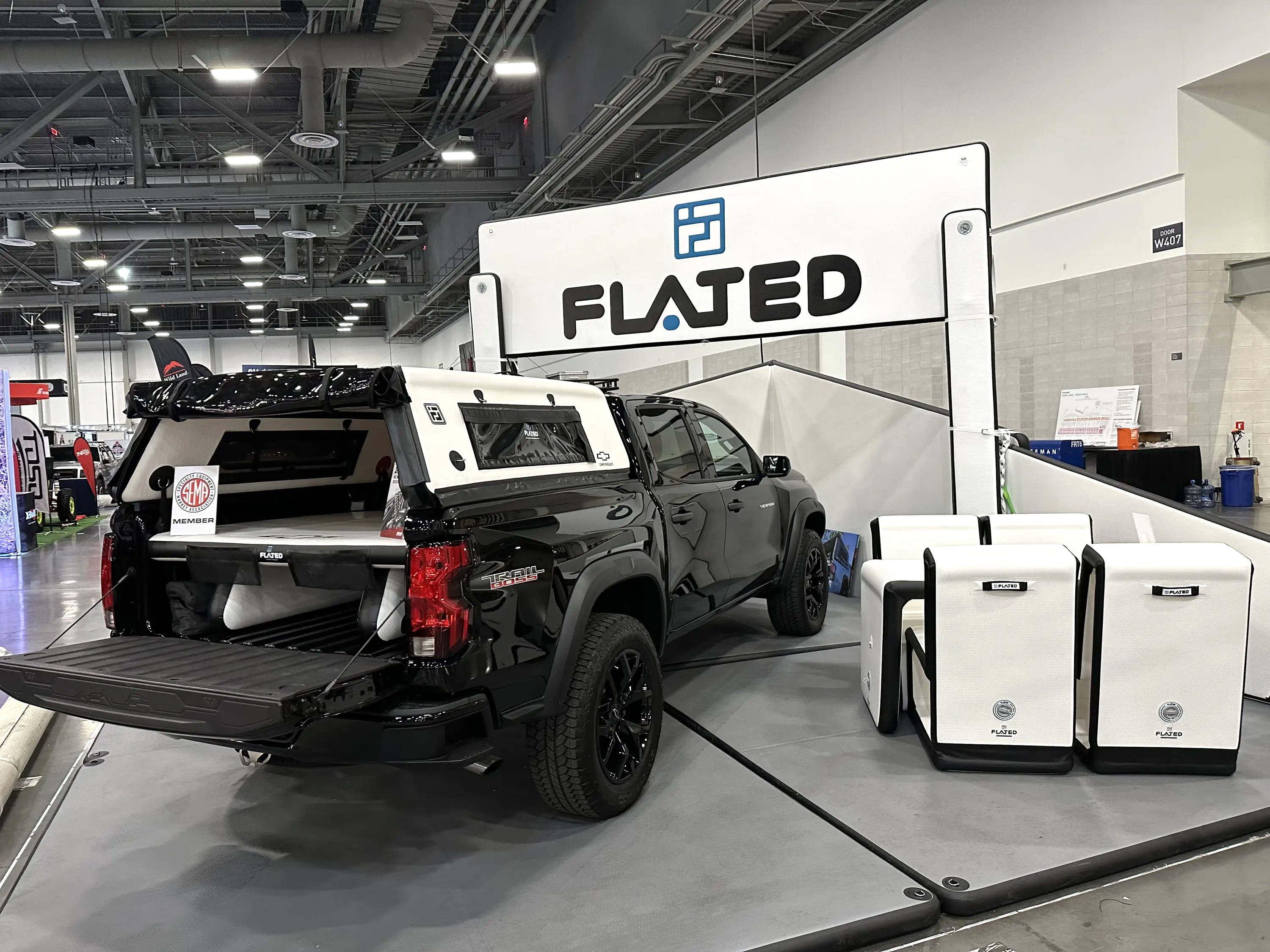 The SEMA Global Media Awards (GMA) Program recognizes those companies that manufacture specialty equipment products and accessories that would have mass appeal to consumers in countries outside the United States. The products are voted on by a prestigious group of international journalists who serve as judges.
"Vehicle customization and personalization has been growing worldwide," said Linda Spencer, SEMA director of international and government relations. "The GMA program taps top international media experts to weigh in on which new products are likely to succeed in their home markets. The global automotive specialty-equipment market is made up of enthusiasts who are passionate about the hobby. This passion can be found not only throughout the United States but also in countless spots around the globe including in Dubai,United Arab Emirates, Melbourne Australia and Stockholm, Sweden."
This year's program included about 11 judges from seven countries. Each judge carefully reviewed and evaluated nearly 2,000 product entries at the SEMA Show before selecting the products that they felt would resonate and appeal most to consumers in their home countries. FLATED received awards from Honduras, Brazil and Canada.