Air-Topper™ CAP Compact-Truck- FORD Maverick
The world's first Patent Pending Inflatable truck topper!
As truck lovers, we know the value of having a proper topper for life's activities. The Air-Topper™ eliminates commitment and lets you think outside the box.
The ALL NEW Air-Topper CAP - Small-Size was designed specifically for the Ford Maverick.
Featuring a two-chamber construction, this convenient shell inflates to a rigid structure that clamps to the truck bed for complete containment. The privacy-tinted rear window and cab clear window can be rolled up or completely removed for extra light and air flow. When you want to free your truck bed space, the Air-Topper™ conveniently rolls into a small backpack for maximum space-saving. The lightweight drop-stitch construction makes the Air-Topper™ perfect for the truck owner who wants a shell that can be singularly installed and removed.
The Air-Topper™ eliminates hassle while being the most versatile shell your truck bed could ever wish for. When you don't need it, simply deflate, roll up, and store in the closet or garage. The Air-Topper™ backpack makes it simple to not only neatly stow away, but it's also airline approved and travel ready. Using the Air-Topper™ in combination with the FLATED® Air-Deck™ will turn any truck into a happy camper. Weighing in at less than 50 lbs, this shell makes you free to vehicle convert at will. Simple and structural—the best way to topper.
Disclaimer: While Flated has tried to build the first three sizes to accommodate as many different vehicles as possible, there are many variations between vehicle makes, model years and aftermarket bed liners. So please take the time to measure your vehicle before ordering. YOUR MEASUREMENTS CAN VARY BY +/- 2 INCHES AND STILL HAVE A PERFECT FIT.
HOW TO MEASURE YOUR BED.
(MEASUREMENTS CAN VARY BY +/- 2 INCHES)
---
HOW TO MEASURE YOUR BED VIDEO.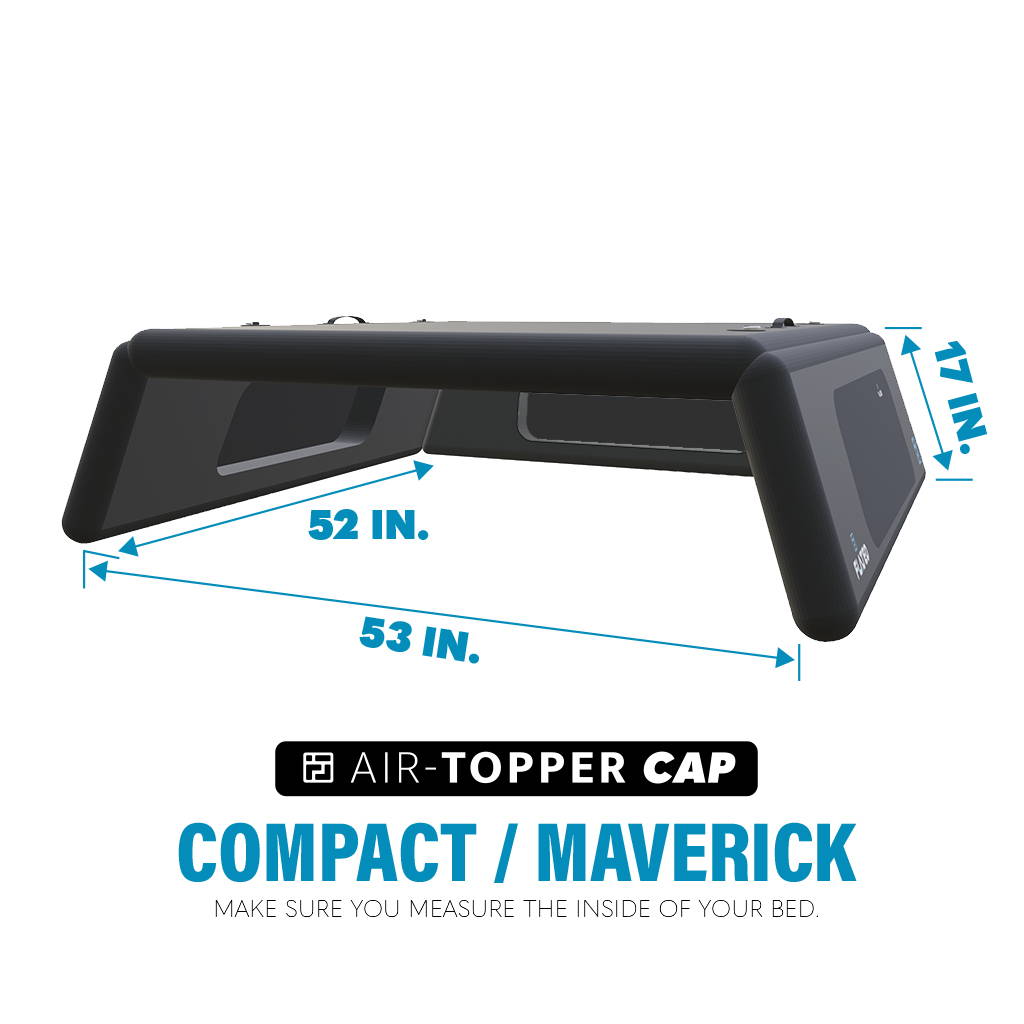 ---
Durable and rigid. Made from military grade PVC coated drop-stitch material
Replaceable windows
Back window uses ultra durable zippers and can be rolled/secured with built-in hook and loop closures
6 attachment points to keep it secure to the trucks rails
Three mesh organizing pockets on the inside to store gear and supplies
Includes easy carry bag with backpack-style shoulder straps
Includes high-pressure hand pump
Electric pump can be purchased separately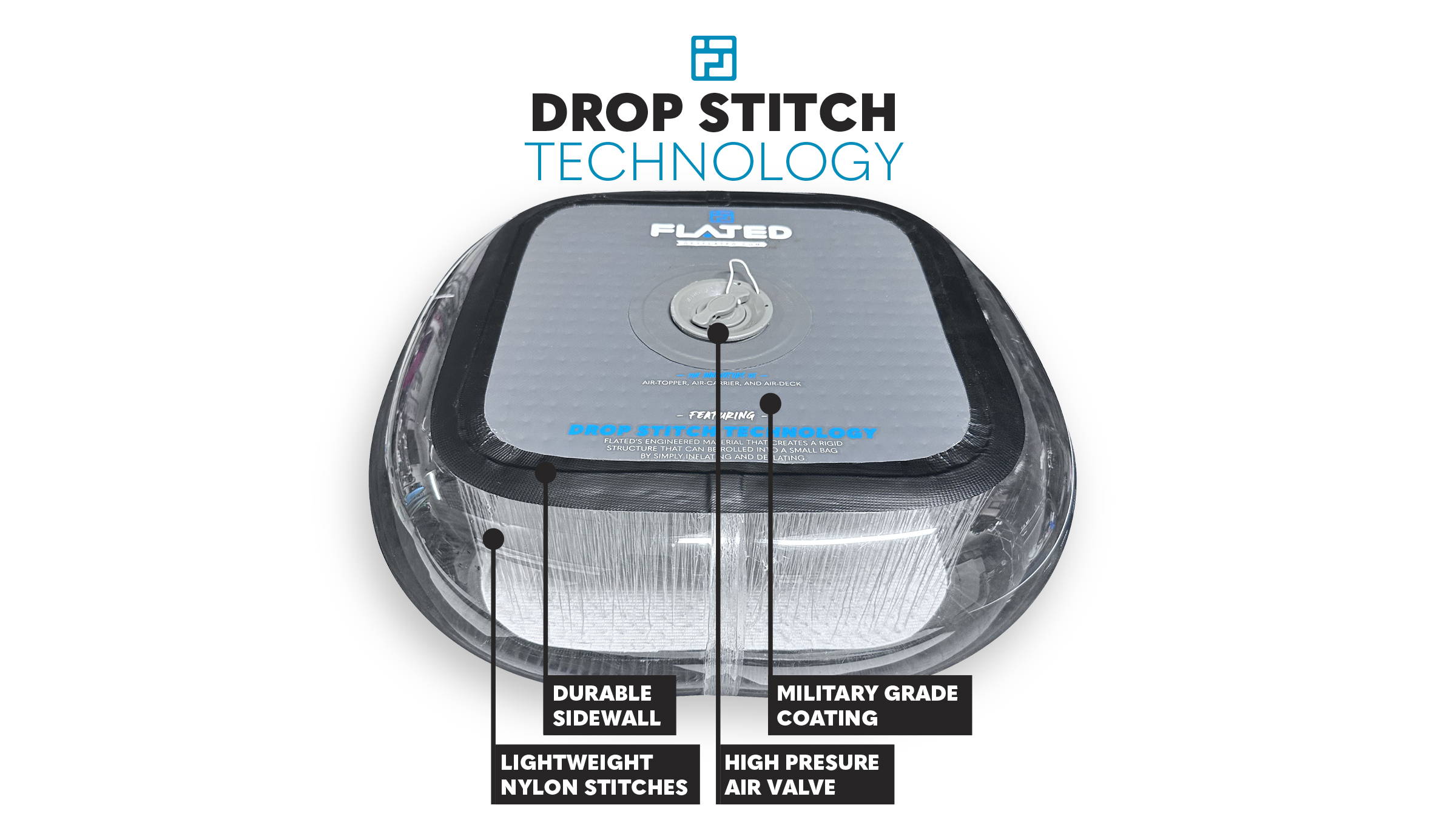 All FLATED® products are made with durable drop-stitch fabric which allows a product to maintain its shape when it is inflated to high pressure. With tens of thousands of tough polyester threads, drop-stitch fabric allows for flat surfaces that can be inflated to rock-hard rigidity. Hard-shell performance meets easy transportation and storage. Sidewalls use PVC layers specifically manufactured for superior air holding. Unlike typical PVC tarpaulin, the specialized sidewall material features internal fibers coated in liquid PVC before incorporation with the outer PVC layer, making the layers more durable and resilient than ever before.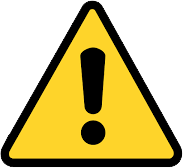 WARNING: This product can expose you to Di(2 - ethylhexyl)phthalate(DEHP), which is known to the State of California to cause cancer and birth defects or other reproductive harm. More about California Proposition 65 »