Air-Topper™
The world's first Patent Pending Inflatable truck topper!
---
We are truck lovers ourselves and know the value of having a proper topper for life's endless activities. However, your truck holds a higher purpose so despair no more. The Air-Topper™ eliminates commitment and grants you the opportunity to "think outside the box." 
The Air-Topper™ is offered in 3 sizes to fit most full size standard beds, full size short beds, and Tacoma long-beds. Featuring a 4 chamber construction, this convenient shell inflates to a rigid structure that clamps to the truck bed for complete containment. The privacy-tinted side and rear windows can be rolled up or completely removed for extra light and air flow. Ready to take off? When you want to free your truck bed space, the Air-Topper™ conveniently rolls into a small backpack for maximum space-saving. The light-weight, drop-stitch construction makes the Air-Topper™ perfect for the truck owner that wants a shell that can be singularly installed and removed.
Durable and rigid. Made from military grade PVC coated Drop-Stitch material
Tinted rollable side windows for ventilation while camping or accessing bed of truck
Zipping and removable screens on side window to keep the bugs out
All windows can be replaced
Back window uses ultra durable zippers and back window can be rolled/ secured with built in hook and loop closures
8 attachment points to keep it secure to the trucks rails
Three mesh organizing pockets on the inside to store gear and supplies
Includes easy carry bag with backpack style shoulder straps
Includes high-pressure hand pump
Electric pump can be purchased separately
Durable Construction Details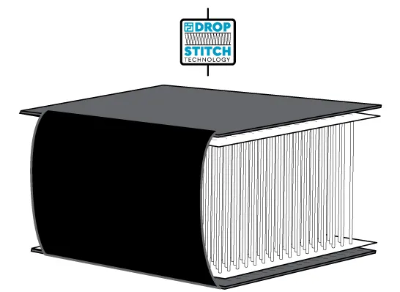 All FLATED® products are made with durable Drop-Stitch fabric which allows an inflatable product to maintain its shape when it is inflated to high pressure. Using tens of thousands tough polyester threads, Drop-Stitch fabric lets FLATED® build inflatables with flat surfaces that can be inflated to rock-hard rigidity. You get hard-shell performance along with the easy transportation and storage of an inflatable. Sidewalls use PVC layers specifically manufactured for superior air holding. Unlike typical PVC tarpaulin, the specialized sidewall material features internal fibers coated in liquid PVC before incorporation with the outer PVC layer, making the layers more durable and resilient than ever before.
Disclaimer: While we have tried to build our first three sizes to accommodate as many different vehicles as possible, there are many variations between Vehicle makes, model years and aftermarket bed liners. So please take the time to measure your vehicle before ordering.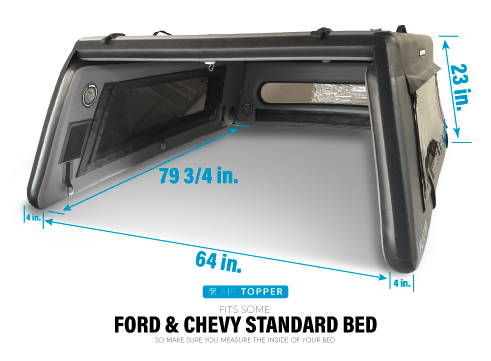 ---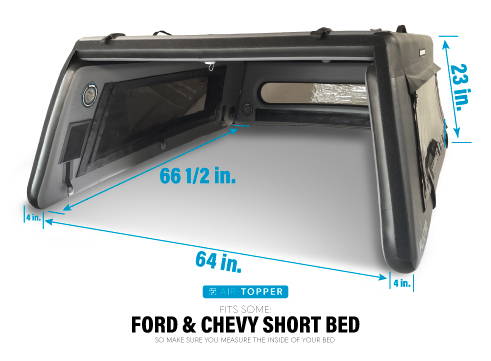 ---