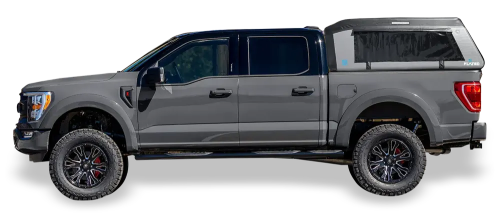 In a world where road trips can appear to be so hard we introduce FLATED®, a new way to expand into the outdoors.
It's a proven fact that riding off into the sunset is awesome. Living in a van down by the river is a good thing. That loading up and hitting the road is not only exciting it's imbedded into many of ours DNA. The thought of the open road and what lies ahead is beneficial to our well being and brings us closer to the places and people we encounter along the way. And with all those great and desired destinations comes the need for the road worthy equipment to make it happen. Trips are better when things are convenient and cozy. Comfort while cruising is crucial but being able to take along all your needed gear is also essential. The majority of the world doesn't have a big RV or trailer to make the most of the road less traveled and until now had to stuff their stuff (and passengers) wherever they could fit. A quick pit stop for some roadside shut eye usually turns into a traveler's nightmare.  Hotels are expensive and often require that you sneak your dog in (we're not condoning that but feel your pooch's pain). All of these travel challenges set us out on a mission to give fellow road nomads an affordable and durable way to outfit their current vehicles with the endless options that FLATED's creative construction affords.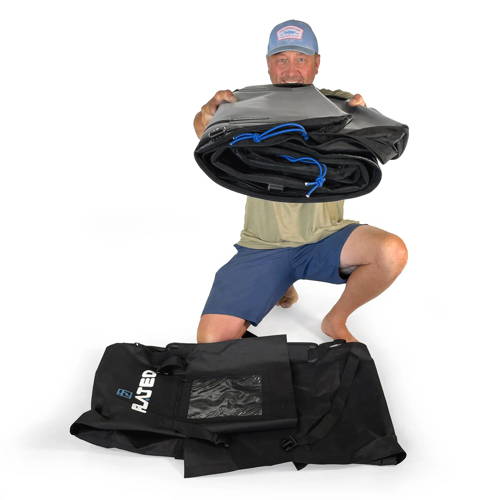 By utilizing already proven drop-stitch materials then combining it with new design implementations we have set our sails at pioneering vehicle products that make travel better. The Aircarrier is the perfect solution for those big family road trips or a special gift for a new mom and dad needing to haul so much more around town. Our Airtopper, designed to be rigid enough to strap gear (or Aircarrier)  right to the roof and tall enough to sleep comfortably under. Speaking of which we have your back there too with our revolutionary resting deck, the Airdeck. And with FLATED® you not only take the family, fun, tools and toys along you also take your fuzzy best friends courteousy of the safety minded Airchalet. Your world wide wandering just got even more wonderful with the ability to bring them.
We are so glad to have you stopped to take a look at our FLATED® designs and not only encourage you to use your imaginations on how you would use each one but also reach out to us with any questions or comments. Our entire team is a group of travelers, outdoor lovers, pet people and all around seekers of fun and we appreciate working hard on these designs so that you can relax and enjoy them!
Thanks,
FLATED®
info@getflated.com