Air-Toppers
Choose your truck size and bed size from the list below.
---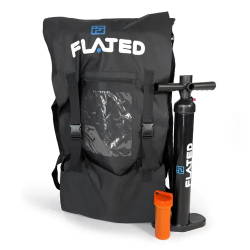 The Air-Carrier deflates, rolls up, and stores in the included Flated bag. The small storage bag means you have more room in your garage or closet. Take your Air-Carrier on your next flight and attach it to your rental car to make a compact comfortable for the whole family.
---
The Flated Air-Topper comes with 2 side and 1 rear velcro attached zippable vinyl windows. Once your Air-Topper is installed you can attach your windows and then zip and roll, using the velcro straps to secure them while rolled up or down.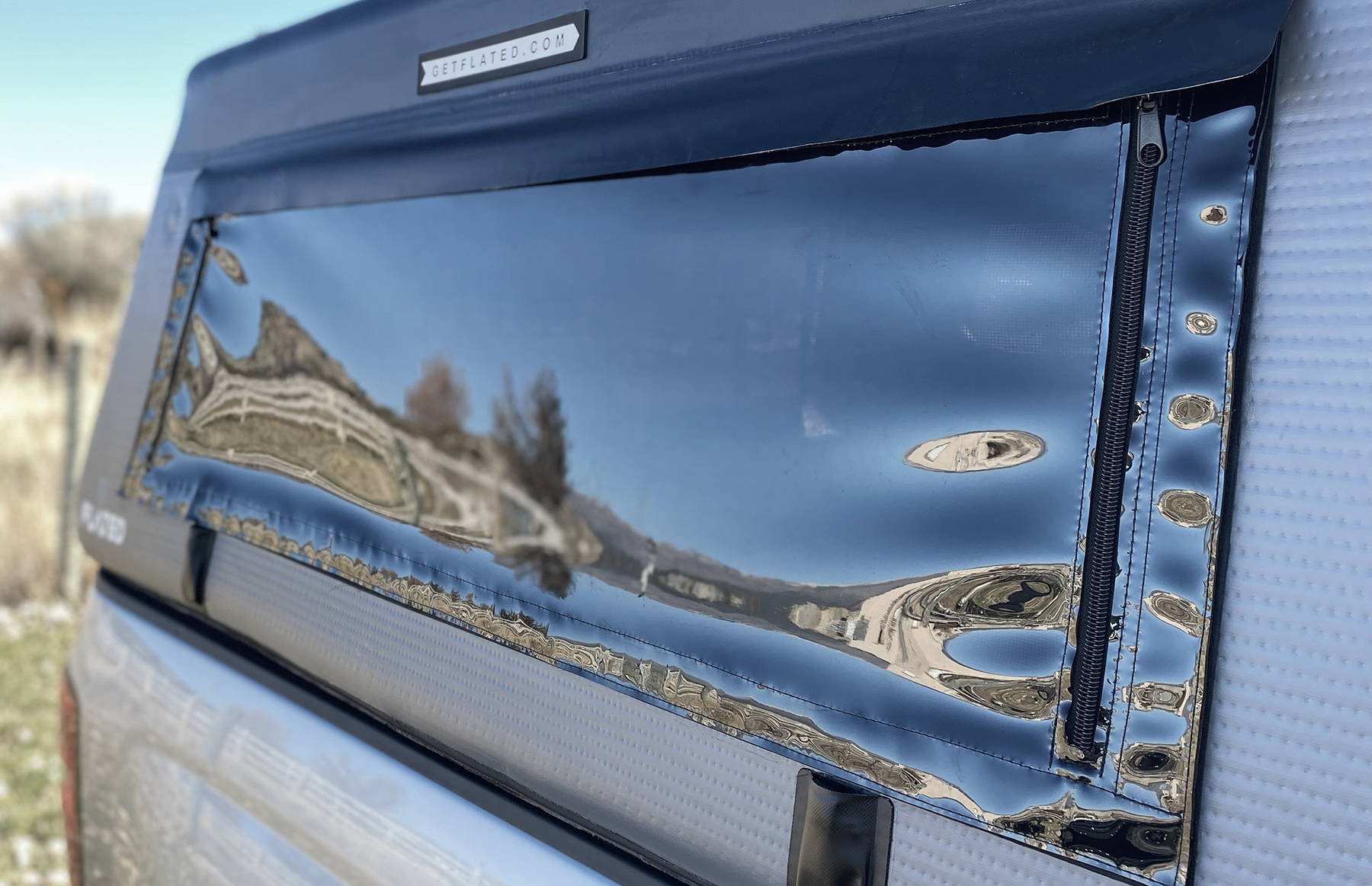 ---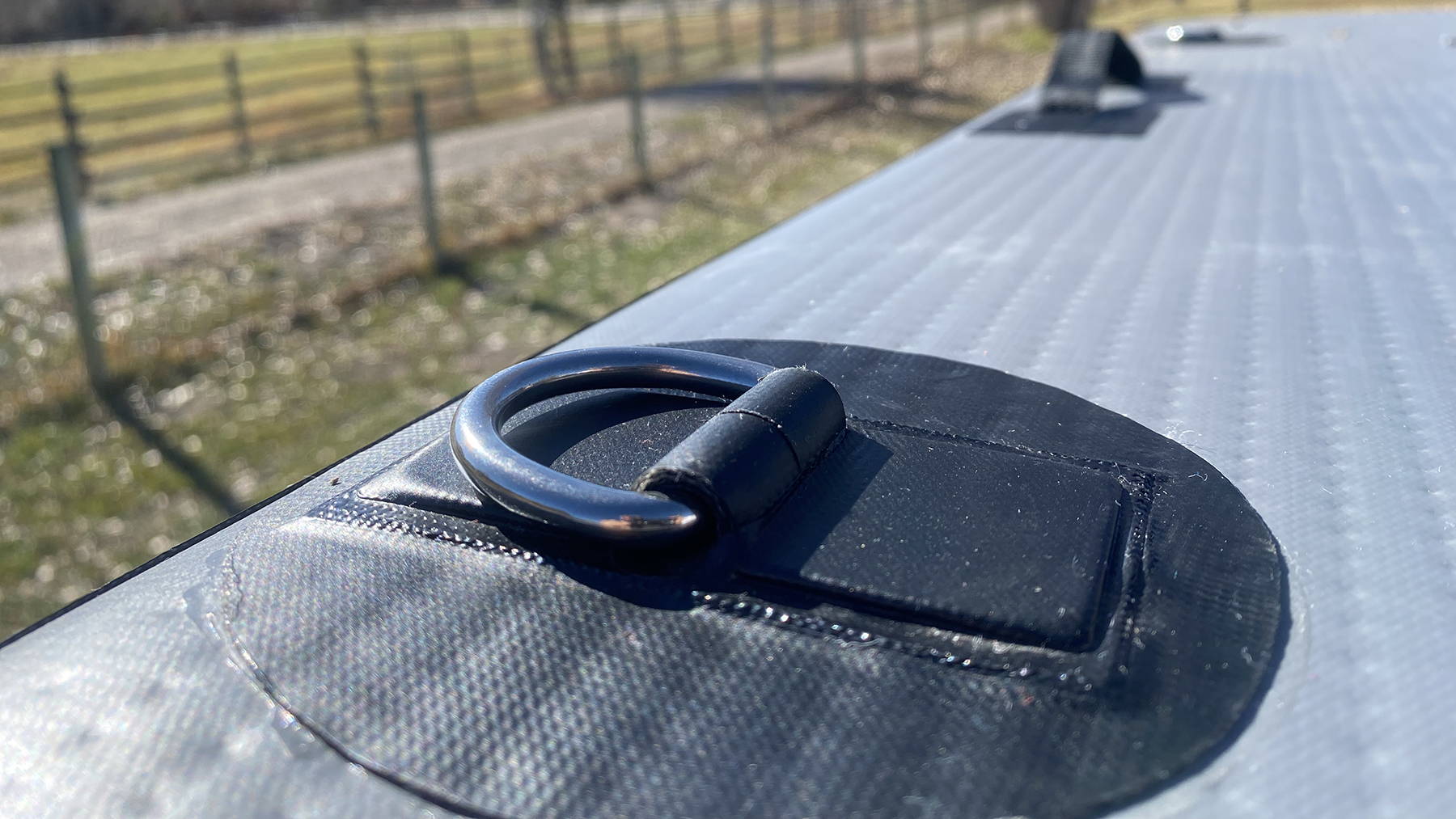 The Air-Topper™ comes with 4 tie down D-rings for securing your boards, kayak, or whatever else needs to be tied down to the roof. We also added 2 web handles for carrying your topper while it's inflated or to grab when standing on your rear tire.
---
The Flated Air-Topper is attached to your truck bed by utilizing the 6 J-hook tie down cam straps. Flated also includes two cam straps to connect to the bed of your truck for added security points.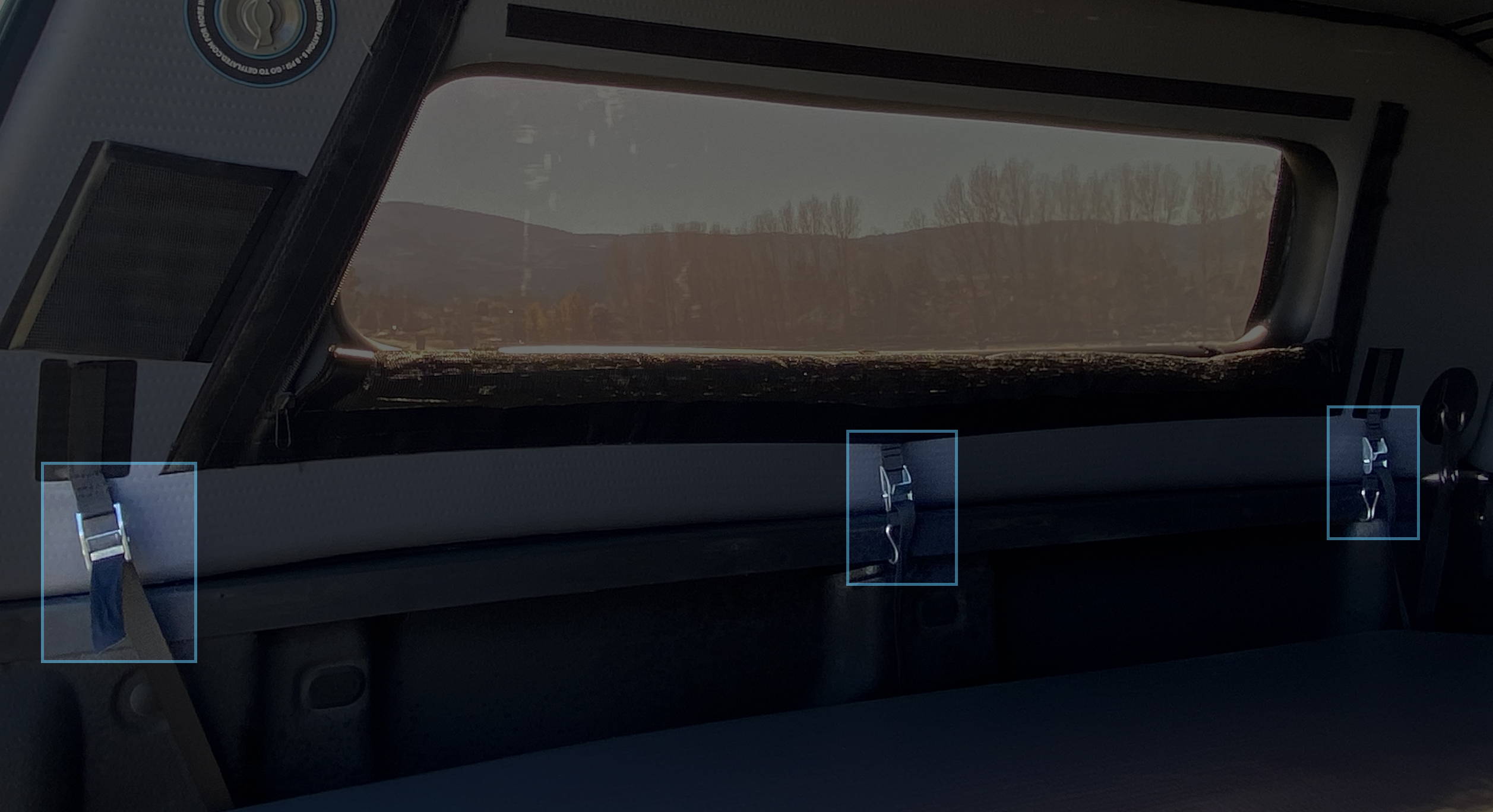 ---