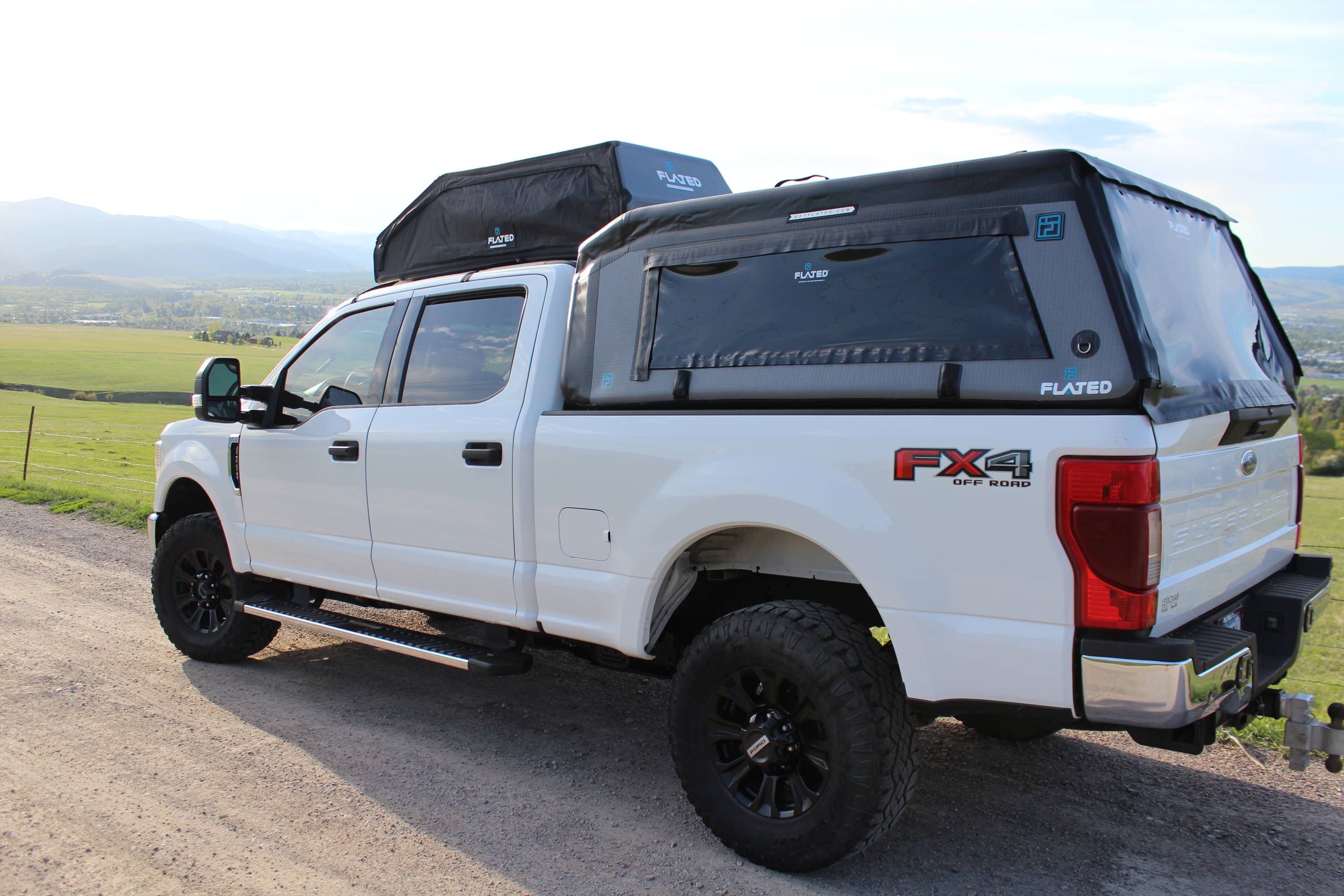 Moving can be a stressful experience for anyone, but it can be especially challenging for military families. After all, you may be moving to a new state or even a new country, and are usually given short notice.
"In the military, we often refer to the quote "the plan never survives first contact." This comes to life during PCS moves, where you plan things to a "T" and then encounter several unexpected twists and turns. With our newFlated Topper, my family and I have one less thing to worry about. Our full-size, short bed Topper arrived just in the knick of time, was easy to assemble, and of extremely high quality. It doubled our storage capacity and is safely stowing our goods. The customer support was phenomenal. And last but not least...it looks cool. Really cool." - Pat
Below is some points for your personal TipJar provided by FLATED families who have recently made the move:
Start planning early. The earlier you start planning, the more time you'll have to declutter, pack, and make arrangements for your move.

Get organized. Create a moving binder or file to keep track of all of your important paperwork, such as orders, inventory lists, and contact information.

Purge your belongings. Take some time to go through your belongings and get rid of anything you don't need or use. This will help you save money on your move and make it easier to unpack.

Pack smart. Use sturdy boxes and packing materials to protect your belongings. Label each box clearly so you know what's inside.

Get help. If you have a lot of belongings or if you're short on time, consider hiring professional movers.

Stay positive. Moving can be a stressful experience, but try to stay positive and focus on the new opportunities that await you.
Here are some additional tips that are specific to military families:
Check with your military branch for moving assistance. Many branches of the military offer financial assistance or other resources to help with moving costs.

Contact your new installation's Family Readiness Center. The Family Readiness Center can provide you with information about local resources and services that can help you adjust to your new location.

Join a military spouse group. There are many military spouse groups online and in person that can provide you with support and advice during your move.
Driving? FLATED has you covered. TheAir-Topperworks with most truck bed sizes. The window screens make it a great option to transport pets. The weather proof cap will keep your items dry and stores easily in a bag if you do not want to use your truck cap. See what families have said about FLATED:
"We were starting to plan our drive from Alaska to Kansas and have never had a topper on our Nissan Frontier because I don't want to have one on all the time. My wife was watching Shark Tank when the Flated team gave their presentation. She told me that she wanted to get one and see how it would work. I ordered one that week and it was delivered the next week. We inflated it and installed it during the Alaska breakup season and it didn't lose any air when the outside air temperature was fluctuating between -20⁰F and +40⁰F. We then drove the entire ALCAN and continued to Kansas with no issues or movement. We were able to stop by the shop in Missoula, Montana and meet Ryan who gave us a couple of items to improve the setup and we have t-shirts now too!We highly recommend theFlated Topper if you are looking for a light weight, removable, affordable option for your truck."
Most families purchasing this topper find themselves using theAir-topperfor a variety of reasons after the move. Exploring new parks and campgrounds or tailgating a new local sporting team.
For getting extra room in your 4-door vehicle FLATED also has the award winningair-carrier. With 3 different sizes to suit your families needs, the carrier makes everyone more comfortable by adding up to 48,960 more inches of room back to your vehicle. This is more than almost any other cargo storage container on the market!
If you're a military family who is planning to move, theAir-Topper orAir-Carrier is a great asset to make your move easier and more convenient.
Still deciding? FLATED would like to thank you for your families service by offering adiscount you can apply for here, as well as partnering withLeoAdventures.com for our largest discount we offer.