The patent-pending Air-Carrier™, a cargo-box that makes the most of your rooftop while requiring the least of your storage space!
---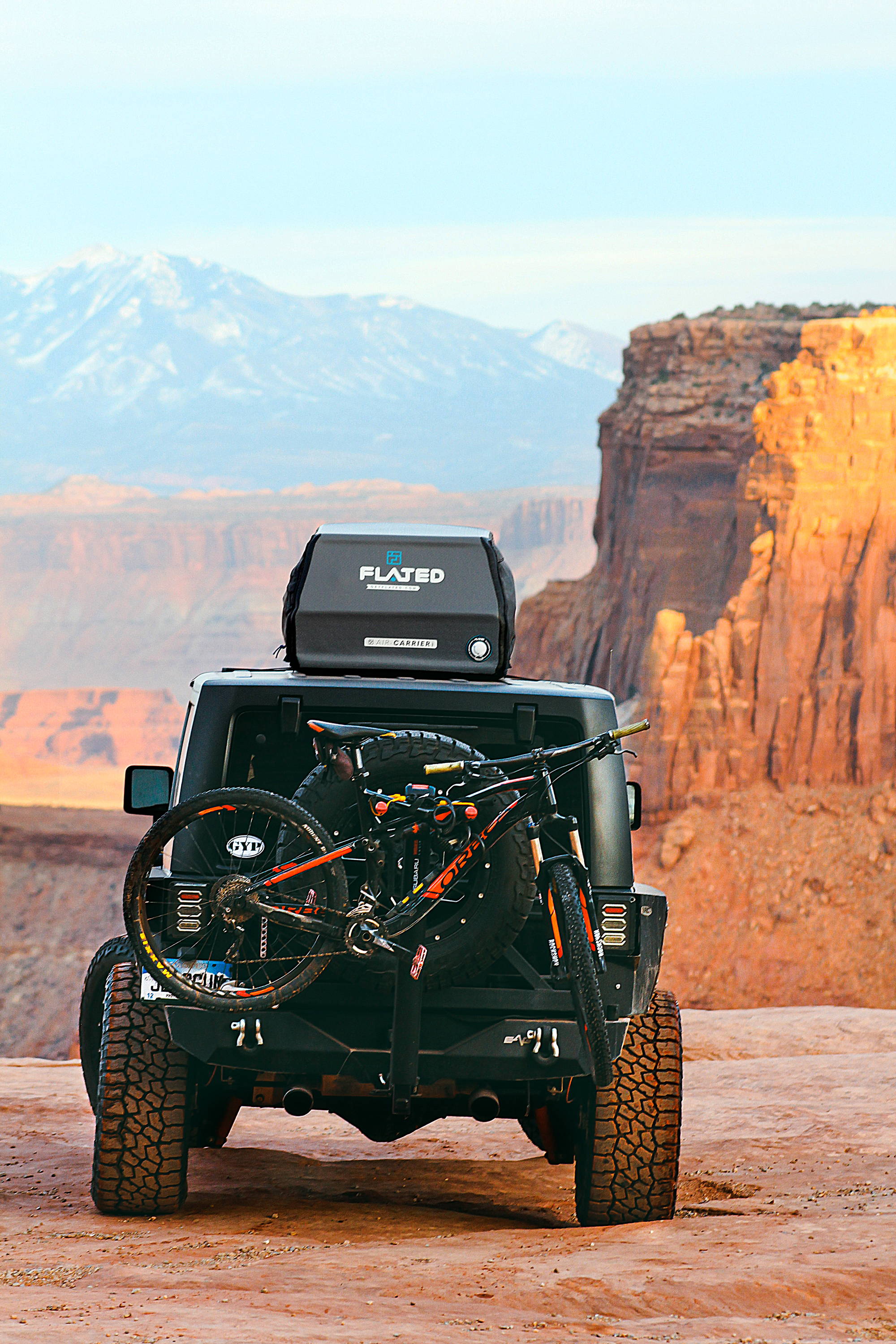 The Air-Carrier™ is the ideal way to maximize your gear storage and make your travel excursions hassle-free. The quick, simple process to inflate and attach allows you more time to enjoy the open road. Offering up to 23 cubic feet of added rooftop real estate, your vehicle is well prepared for a beach day or a full-fledged summer road trip. You can stash the Air-Carrier™ just about anywhere, including your trunk. What's more, the Air-Carrier™ is light enough to be a one person job, maxing at 23lbs empty and inflated. Don't have racks on your ride? We've got you covered. Our integrated strap rack system allows the Air-Carrier™ to be used on nearly any vehicle.
The Air-Carrier™ is built for ease of attachment and removal, wide open dual side access, as well as reduced storage and fuel efficiency when not in use. Not only is the Air-Carrier™ duffle bag easy to transport, it can be checked as luggage when adventure calls you far from home.
---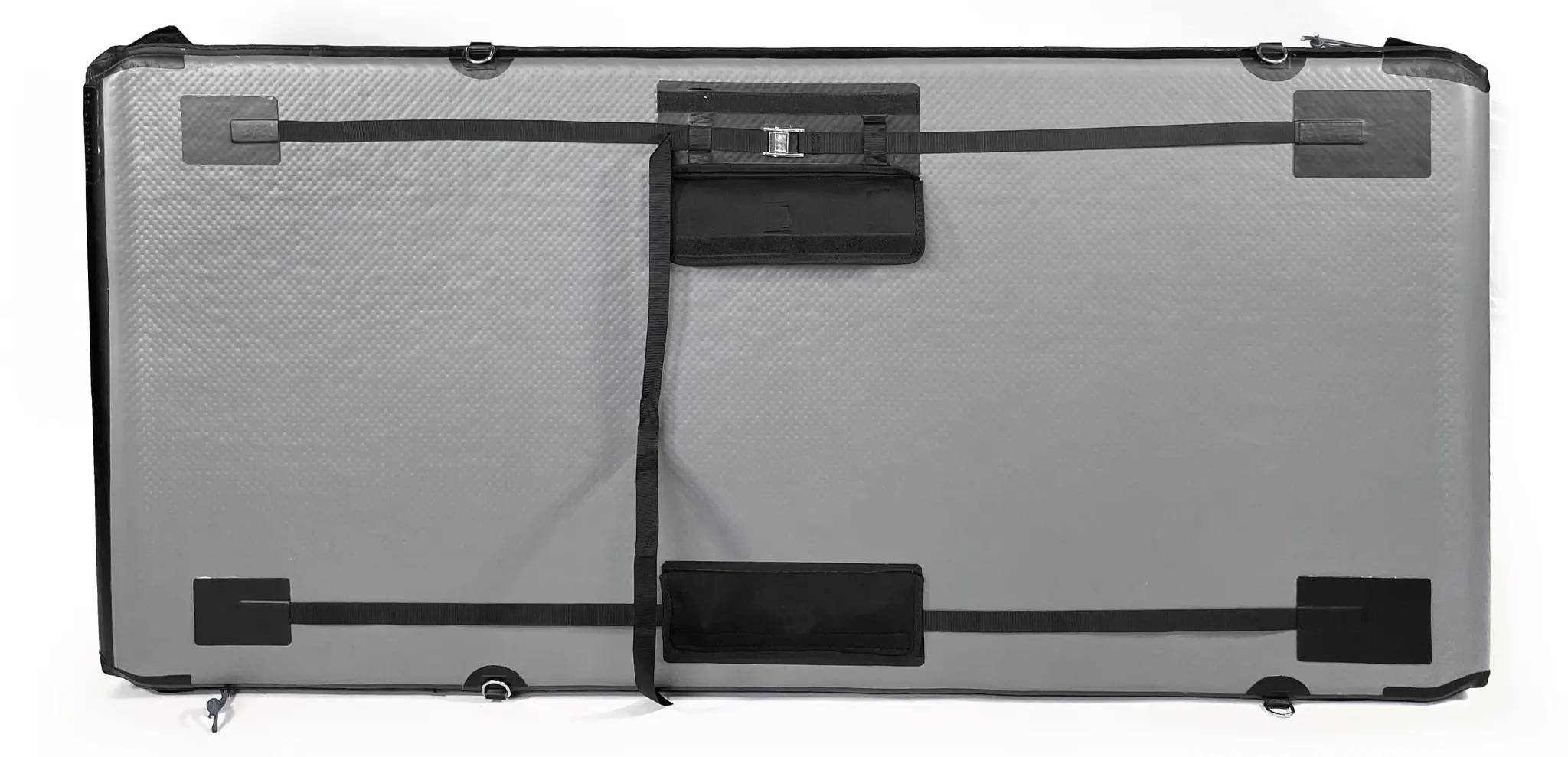 The Flated Air-Carrier has two mounting options: built-in straps for vehicles with cross bars or the included straps that go through the side D-rings and through your doors. Look in the Tip Jar for the HOW TO videos on attaching your Air-Carrier to the roof of your vehicle.
---
With over 20 cubic feet of storage, the Air-Carrier is one of the largest car top cargo carriers in its class, but no other brand's carrier can deflate and roll into a bag. Access your gear from either side of your vehicle with the simple side zipper system.

---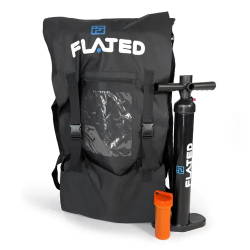 The Air-Carrier deflates, rolls up, and stores in the included Flated bag. The small storage bag means you have more room in your garage or closet. Take your Air-Carrier on your next flight and attach it to your rental car to make a compact comfortable for the whole family.
---
---
The Air-Chalet is a simple solution for the little issues that to often keep their furry hearts at home. Strong and stiff to absorb the unfortunate hits that sometime take place during travel.