Author Ryan Guay / Category Fit guides / Published: Feb-28-2022
Nissan Frontier start of production 2005
"The D40 model was introduced at the 2004 North American International Auto Show. It uses the new Nissan F-Alpha platform and exterior body styling resembles that of the company's full-size Nissan Titan truck.
The new truck has a fully boxed ladder frame. The wheelbase is 125.9 in (3.20 m) with a 205.5 in (5.22 m) overall length. (wheelbase and length for 4 door with 6 foot bed 139.9 in. /219.4 in.) Towing capacity is 6,500 lb (2,950 kg). A 4.0 Liter VQ-family V6, the VQ40DE, is the standard engine in North America, and it produces 261 hp (195 kW) and 281 lb⋅ft (381 N⋅m) of torque. Also available is the QR25DE four-cylinder engine, which is also found in the Nissan Altima. It produces 152 hp (113 kW) and 171 lb⋅ft (232 N⋅m) of torque. A six-speed manual is standard with a five-speed automatic optional. Both rear and four-wheel drive are available. Traction control and hill-descent control are also available.
The Frontier is called Navara when sold in Europe. The engine is a 2.5-liter YD25DDTi diesel, with 142 hp (106 kW) or 172 hp (128 kW). The stronger version has 403 N⋅m (297 lb⋅ft) of torque.
Suzuki sold a Frontier-based mid-sized pickup produced by Nissan North America at the Smyrna plant.[27] The truck debuted at the 2008 Chicago Auto Show as the Suzuki Equator.[28] For 2009 the Frontier received a facelift with more options, colors, and new wheels. The Nismo model was replaced by the PRO-4X model. Suzuki discontinued the Equator in 2013, as part of the shutdown of their American passenger car division.
In 2012, production in the United States was shifted from Smyrna, Tennessee to Canton, Mississippi.
Sales of the PRO-4X model continue in Mexico.[29]"
SOURCE = WIKIPEDIA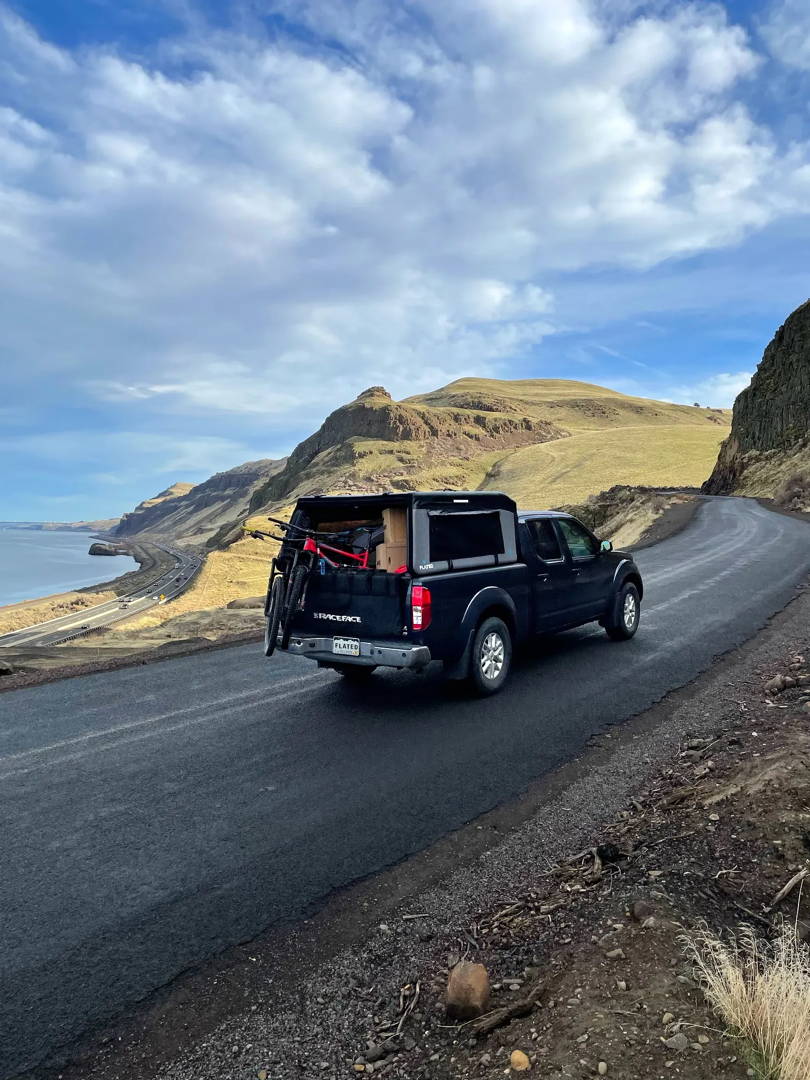 FLATED Air-Topper fit (2018 Nissan Frontier SV longbed)  

The vehicle in the photo is owned by former professional kayaker Alex Hotze. He is a friend of the founders at FLATED and quickly orderdered one for his Nissan Frontier when they first became available. While Alex still gets in the Kayak, he is now focused on running as business and raising a family. He saw huge value in the Air-Topper for family road trips to pretct their gear in transport and being able to sleep in it while in the backcountry.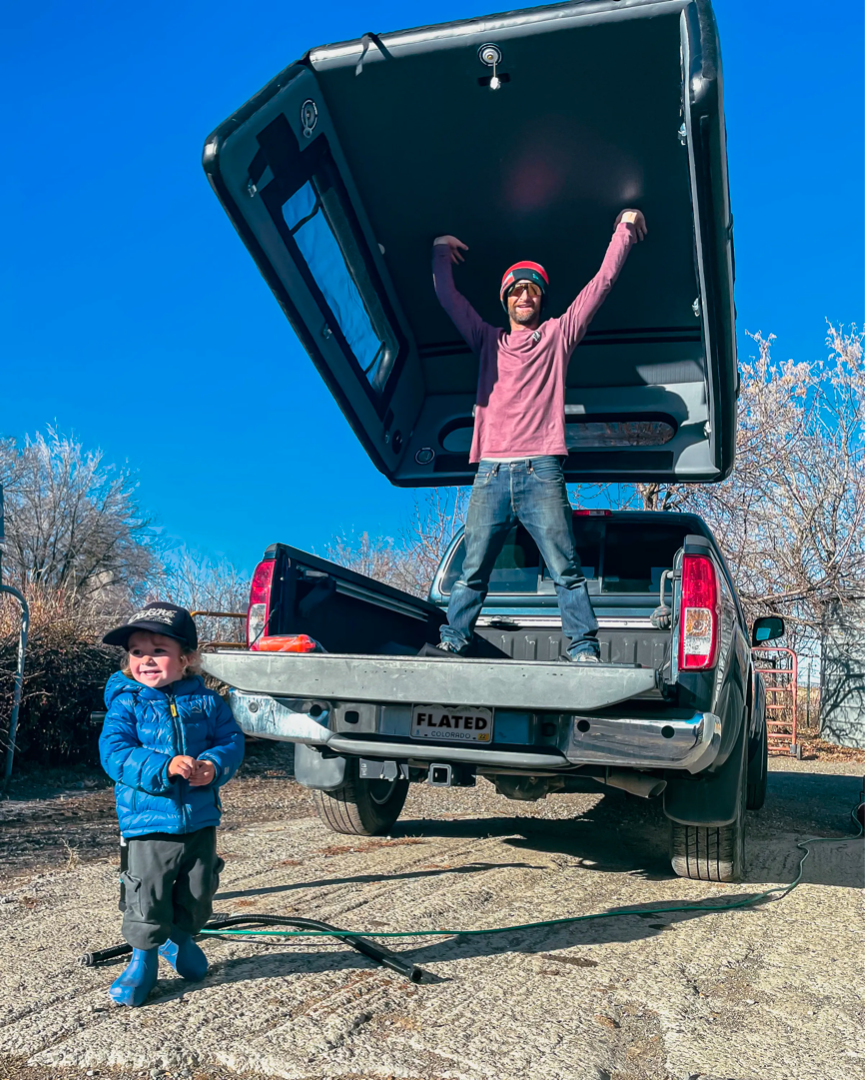 "I was a bit skeptical when UPS dropped the box off at our house. I could not see how a topper could break down and fit in a box of that size. We immediatly opened it, inflated it and installed it in less than 30 minutes. The whole family was blown away by how sturdy it was. We ordered it right before a road trip from our home in Colorado to the Oregon coast. The Air topper performed as described. Keeped our gear dry and out of eye sight. We drove over 4000 miles on that trip and when I got back I just deflated it and I could use my open truck bed for work again" -Alex Hotze