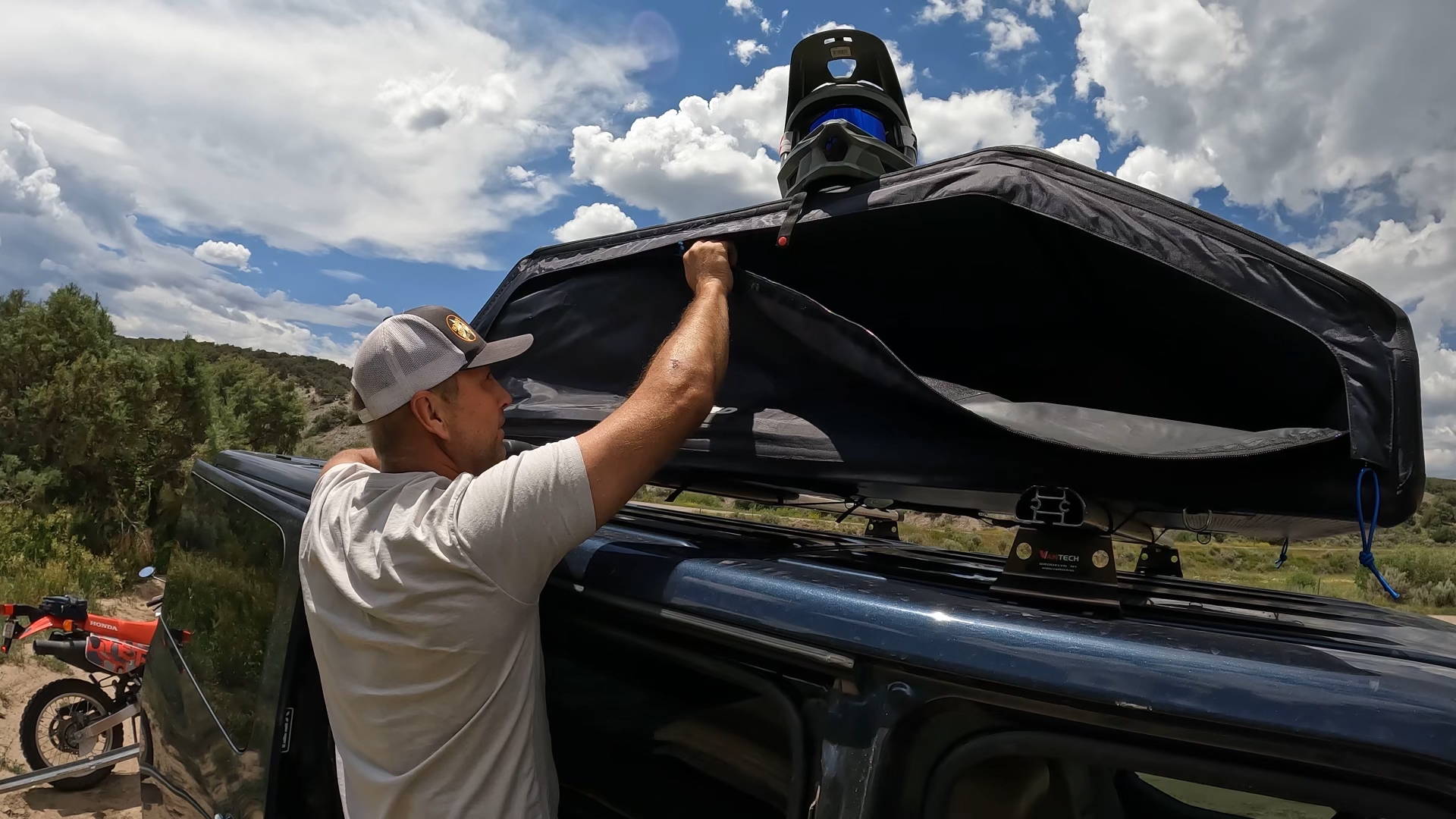 FLATED, a leading manufacturer of innovative car accessories, is excited to announce that its Air-Carrier Rooftop Cargo Carrier has been named the best car cargo storage product for 2023 by CoPilot.
The Air-Carrier is a unique, lightweight, and inflatable cargo carrier that offers a great combination of storage space, ease of installation, and durability. The carrier rolls up and conveniently fits into a small storage bag when deflated, making it easy to carry with you on trips abroad or to store in your garage when not in use.
The Air-Carrier is also incredibly easy to install. Inflating, mounting, and deflating the carrier can be done by one person in just a few minutes. The carrier also features a large opening on either side for easy access to your belongings. The carrier is made from high-quality materials and is built to withstand the elements. The Air-Carrier is also backed by a one-year warranty.
CoPilot is a leading automotive research and review website that helps consumers find the best cars, trucks, and SUVs for their needs. The website's team of experts evaluates hundreds of vehicles each year to determine the best in each category.
The Air-Carrier's selection as the best car cargo storage product for 2023 is a testament to its innovative design, ease of use, and durability. If you're looking for a new way to store your belongings, the Air-Carrier is the perfect solution.
FLATED is proud to announce placing number 1 in this category and looks forward to continuing to provide value and solutions to the automotive industry and beyond.
See what real buyers of the FLATED Air-Carrier are saying:
"I was in the market for a coffin and roof rack, but was frustrated because I didn't want more junk to store on the side yard and it was tough to justify investing in a roof rack just for weekend trips. When I spotted this on the road I realized it could be the perfect solution for what I was looking for. Sure enough… We just finished our first road trip with it and couldn't be more stoked! It fits an insane amount of gear, is easy to access, didn't require racks, took 5 minutes to install, and easily fits in my storage closet once deflated. This thing is a game changer and I couldn't recommend it enough!! 10/10 Quality & Design" Austin F
"While preparing for our 1800 mile trip from Arizona to Georgia, we knew we were going to need more space for what we had to bring with us. A family member recommended the Air-Carrier by Flated. This baby came in a nice little package with all of the accessories needed to inflate it and cinch it to my roof rack. From the moment I opened the bag, it took about 10 minutes to inflate and attach, before we were loading it up. We were able to get two large and one medium suitcase in this "Medium" sized carrier, and still had room to put additional smaller items on and around them. We were quite surprised how much would fit in this. Travel with the Air-Carrier was a breeze. We never even knew it was up there and it didn't make any noise at all the whole trip. Having zippers that lock allowed us to sleep well knowing that our contents were secure all night. Typical cargo carriers take a lot of space to store when you are not using them for your road trip. With the Air-Carrier, we just unstrapped it from the rack, deflated it, put it back in the convenient carry case and slid it in a small corner of our storage closet. What a game changer!" John W
The FLATED Air-Carrier is available for purchase here on FLATED's Website, at REIand at select retailers nationwide.