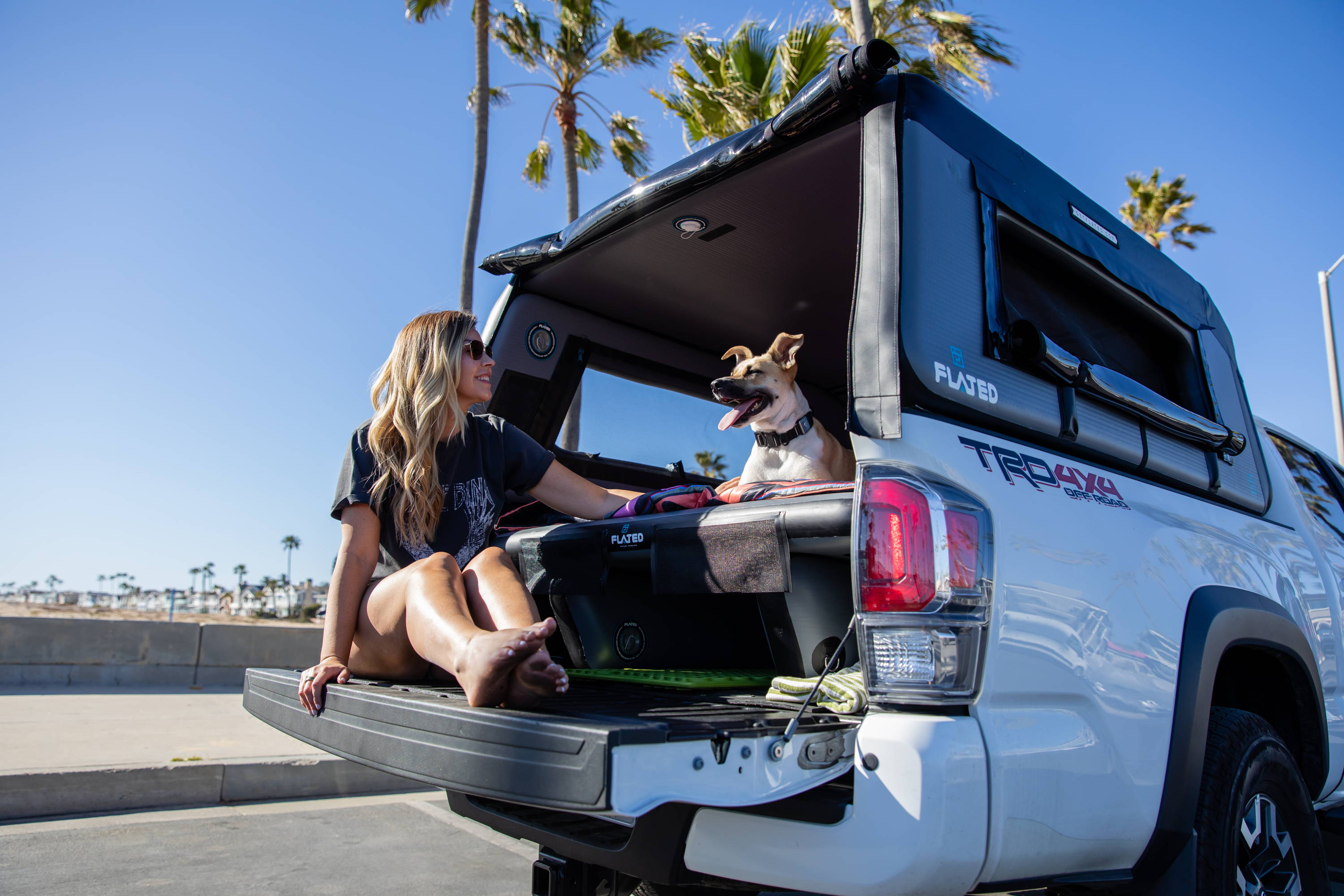 ---
FLATED modeled the Mid-Size Long Bed Air-Topper off a third- generation Toyota Tacoma long bed. However, they have found it to be pretty universal with the first two generation long bed Tacoma's, as the bed sizes haven't changed much. The third generation Tacoma's have a lot more happening in-side the bed and on the tail gate, most notably a considerably wide top rail of the tail gate.
The vehicle in this photo is a 2021 Toyotoa Tacoma TRD pro longbed. With a FLATED Mid-Size Long Bed Air-Topper. We give this fit rating an A+ on length and Width. The truck also is equiped with the medium size Air-Deck in the bed of the truck which also has an A+ fit.  
The Mid-Size Long Bed should also fit most longbed versions of Nissan Frontiers, Nissan Navaras, Chevy Colorados, GMC Canyons. BUT WE ALWAYS SUGGEST MEASURING YOUR BED befor purchasing.
---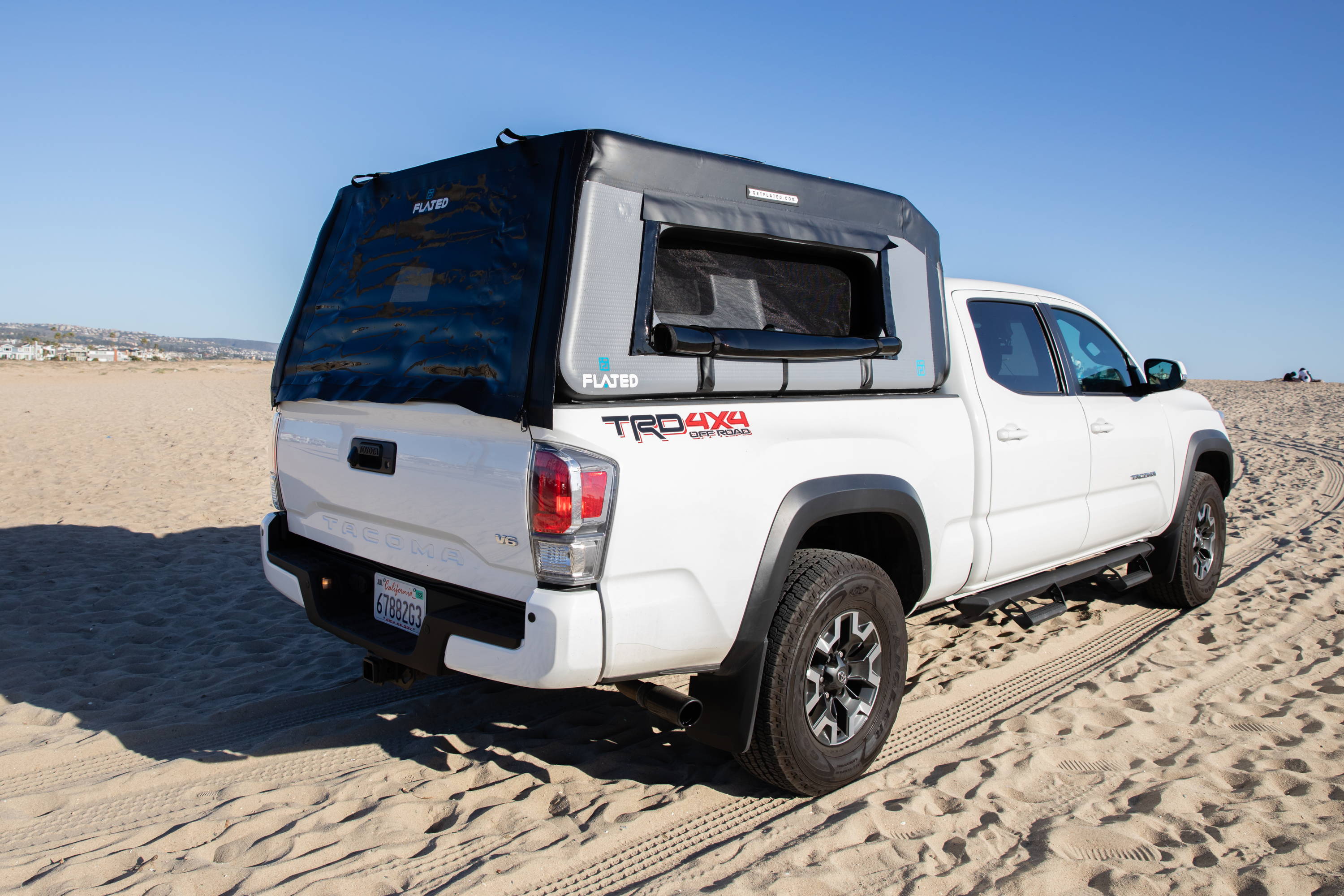 ---
HISTORY OF THE TOYOTA TACOMA:
The Toyota Tacoma is famous for being an all-around work horse, go-to adventure truck, daily driver, and a badge that says, "I do cool shit on the weekends". It's not uncommon to hear stories from people claiming they have over 200K miles on their "Taco", and these days they hold their value better than almost any truck on the market. The Toyota Tacoma is driven by a diverse group of people ranging from construction workers, ski bums, dirtbag climbers, hippies, doctors, overlanders, lawyers, and engineers. If you head down to your local REI, you will probably see a handful of Tacoma's in the parking lot.
In 1969 Toyota started producing the Hilux Pickup which was essentially a small 2WD car with a 1.9-liter engine that produced 84hp, but it had pickup bed. These trucks were exclusively made in Japan and had a short wheelbase, and by 1977 they had sold 1Million Toyota Trucks. It wasn't until 1979 that they produced a 4wd drive version of the Toyota Truck. Fast forward to the 80's when the Toyota trucks started to get more of an off-road flair, and if anyone grew up in the 80's we all dreamed of driving Marty McFly's 1985 Toyota Xtra Cab SR5 featured in "back to the future."
In 1995 the First-generation Tacoma model was officially released and advertised better handling and a more comfortable ride. The first-generation Tacoma was produced until 2004 with numerous models including the PreRunner Xtracab and Xtracab TRD. Then in 2005 the Second-generation Tacoma was introduced. Slight tweaks to the body styling gave it a more rugged off-road look compared to the First-Generation Tacoma's and had a long bed option at 6' and a 5' short bed option. The second-generation models were produced until August of 2015.
The third generation Tacoma was launched in September 2015 and took styling beefy inspiration from its big sibling the Toyota Tundra, but also you can also see some similar styling details to the 4runner SUV. Tacoma owners are extremely opinionated when it comes to the debate about what generation is the best, with the old-school die hard loving the simplicity and durability of the older models, and the new 3rd generation fans touting performance improvements, safety upgrades, and a more comfortable ride.
PHOTO of Mid-Size Standard Bed Air-Topper:
FLATED Air-Topper fit-
(2021 Toyota Tacoma TRD pro longbed)
---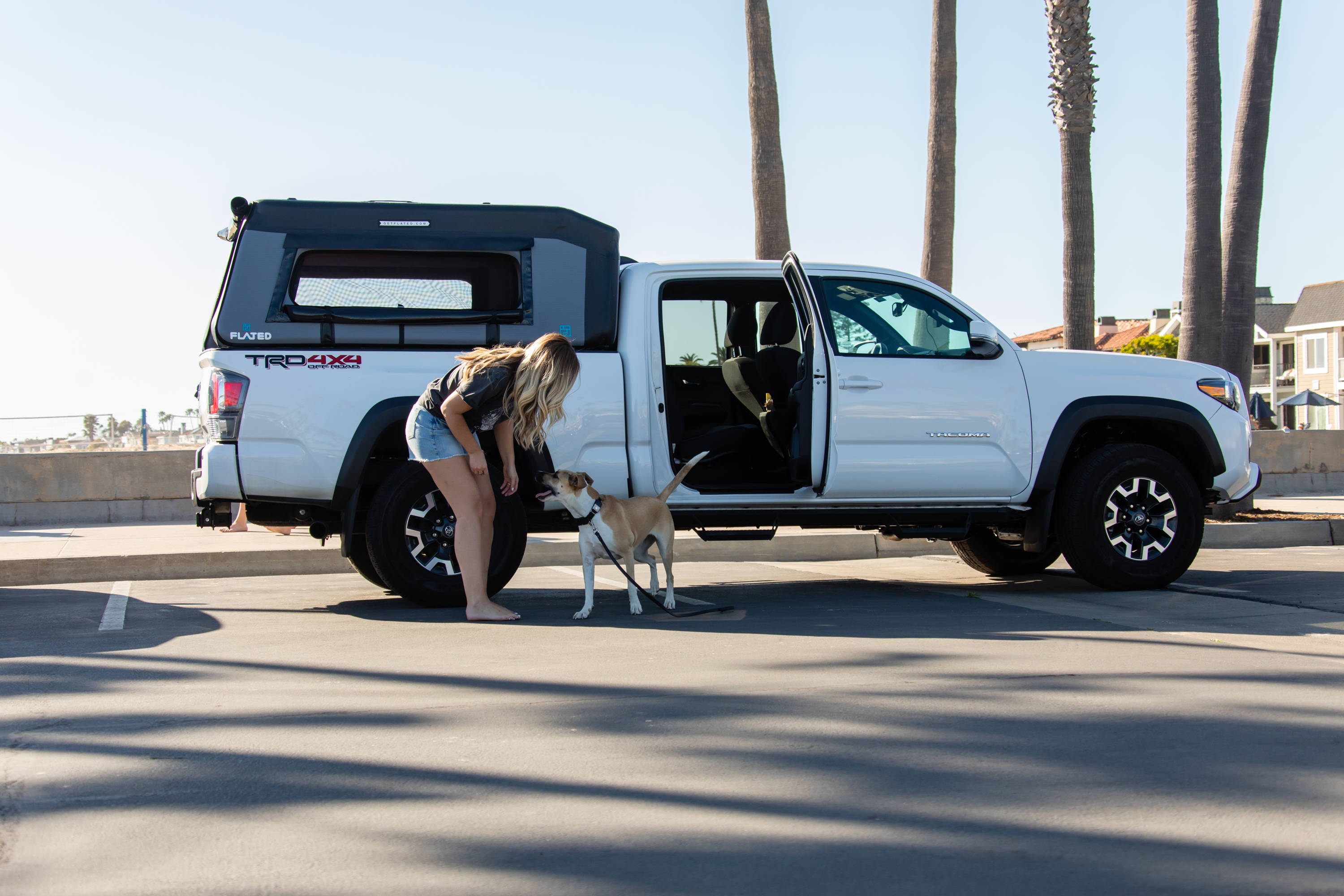 ---